Uddhav never met Sena MLAs, says rebel's letter
June 23, 2022 13:21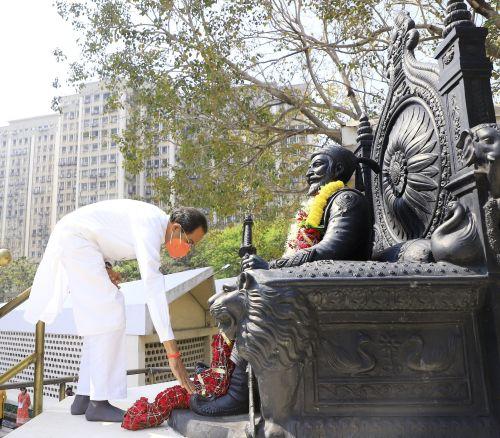 Uddhav Thackeray offers prayers at the bust of Shivaji Maharaj
Rebel Shiv Sena MLA's letter shared by dissident Eknath Shinde:
"Despite having a Shiv Sena CM in the state, the party MLAs didn't get an opportunity to visit Varsha Bungalow (CM's residence). People around the CM used to decide if we can meet him or not. We felt we were insulted.
"While we weren't able to meet the CM, people from our 'real opposition' -- the Congress and the NCP used to get opportunities to meet him and even funds were given to them related to work in their constituencies.
"When Hindutva and Ram Mandir are crucial issues for the party, then why did the party stop us from visiting Ayodhya? MLAs were called and were stopped from going to Ayodhya during Aaditya Thackeray's visit to Ayodhya," the letter says.
Three more Shiv Sena MLAs have joined the rebel group of MLAs led by Shiv Sena leader Eknath Shinde in Guwahati on Thursday morning further deepening the political instability in the ruling Maha Vikas Aghadi government in Maharashtra.
They reached the Radisson Blu Hotel in Guwahati, where other MLAs are campaigning. Last night four more MLAs joined Shinde in Guwahati. With this, seven more MLAs have joined the rebel group in the last 24 hours.
« Back to LIVE
TOP STORIES