Shinde drops pic of smiling, 'abducted' MLA
June 23, 2022 15:59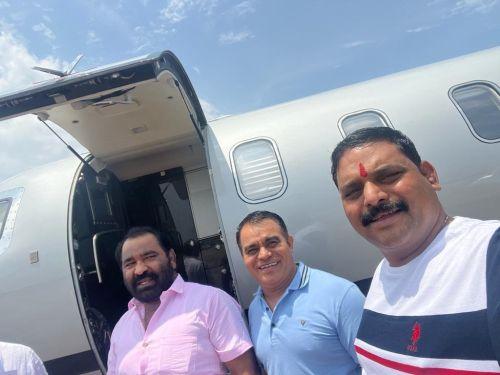 The Eknath Shinde faction refuses to backdown.
After allegations from Shiv Sena MLA Nitin Deshmukh that he was forcibly taken to Surat, Shinde's camp releases earlier pictures of Nitin Deshmukh with other rebel MLAs. Deshmukh (in pink) is seen here posing with other rebels in front of an aircraft. The rebels were taken from Surat to Guwahati by a chartered flight.
What MLA Nitin Deshmukh said: "We were forcibly taken to Surat. I tried to run away but was caught by Surat police. Despite having no complications, doctors told me that I had a heart attack. 300-350 police personnel were keeping an eye on us. MLA Prakash Abitkar tried to get away from them but he could not. We got to know about the conspiracy against the MVA govt as soon as we reached Surat."
« Back to LIVE
TOP STORIES