Send rebels to Bengal, will give them good hospitality: Mamata
June 23, 2022 17:18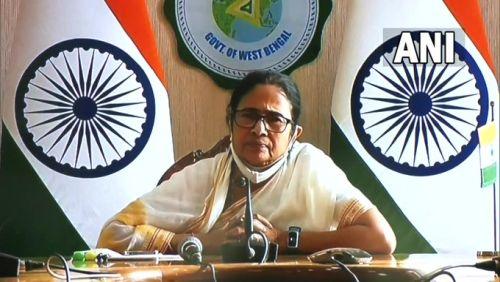 NCP leader Chhagan Bhujbal on the political situation in Maharashtra. The NCP is a partner in the MVA alliance with the Shiv Sena and the Congress: "If some people want to go out, then they'll somehow find reason to do that. Even in governments run by a single party, there can be internal tussles, here there are three different parties. There could be differences, that doesn't mean government should be destabilised.
"We are in the Sharad Pawar-led MVA and are with CM Uddhav Thackeray. If at all we are not in power, we know how to fight while being in opposition."
Mamata Banerjee, West Bengal CM and TMC chief: "We want justice for Uddhav Thackeray. Today (BJP) you're in power and using money, muscle, mafia power. But one day you have to go. Someone can break your party too. This is wrong and I dont support it.
"Instead of Assam, sent them (rebel MLAs) to Bengal. We'll give them good hospitality... After Maharashtra, they will topple other governments also. We want justice for people, Constitution."
« Back to LIVE