In respect of those who till the earth
September 27, 2021 12:25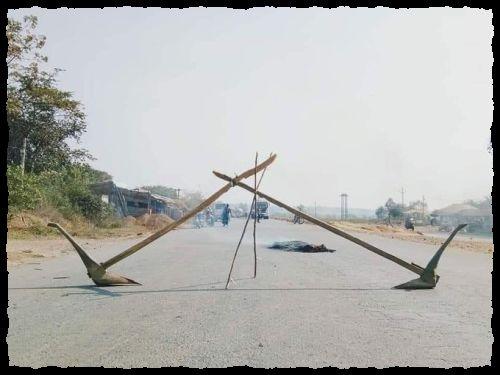 Deepak Lamba, National Vice President, Jai Kisan Andolan tweets this image writing, "Hal chalaanewale ke samman mein, Aao likh de 'Bharat Bandh' ek din ke liye aasman mein.Ladenge or jitenge.
"In respect of those who till the earth,Let us write Bharat Bandh for a day in the skiesWe shall fight and win..."Farmers from different parts of the country, especially Punjab, Haryana and western Uttar Pradesh, have been protesting at Delhi borders since November last year, demanding the repeal of the three contentious farm laws that they fear would do away with the Minimum Support Price system, leaving them at the mercy of big corporations.
The government, however, has been projecting the three laws as major agricultural reforms. Over 10 rounds of talks between the two parties have failed to break the deadlock.
« Back to LIVE
TOP STORIES