Continuous efforts to increase vaccine supply: PM
May 18, 2021 13:11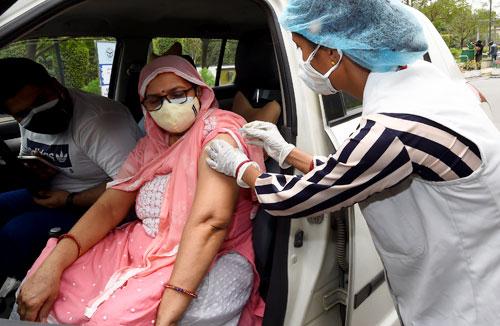 Update: Narendra Modi interacts with district and state officials on the Covid-19 situation: "Continuous efforts are being made to increase the supply of COVID vaccines on a large scale. Health Ministry is streamlining the system and process of vaccination. Attempt is being made to give a schedule of next 15 days to the states in advance.
"This will help people in the district know when the vaccine will be made available and prepare accordingly."
The PM also said there is a dip in the number of COVID-19 cases in some states while increase in others. "As the cases are decreasing, we need to be more alert. I have been requesting in the meetings which were held in last one year that our fight is to save every single life.
"In the battle against this virus, our weapons are local containment zone, aggressive testing and sending correct and complete information to the people."
« Back to LIVE
TOP STORIES