Give Delhi 700 MT of O2 immediately: HC to Centre
May 04, 2021 17:48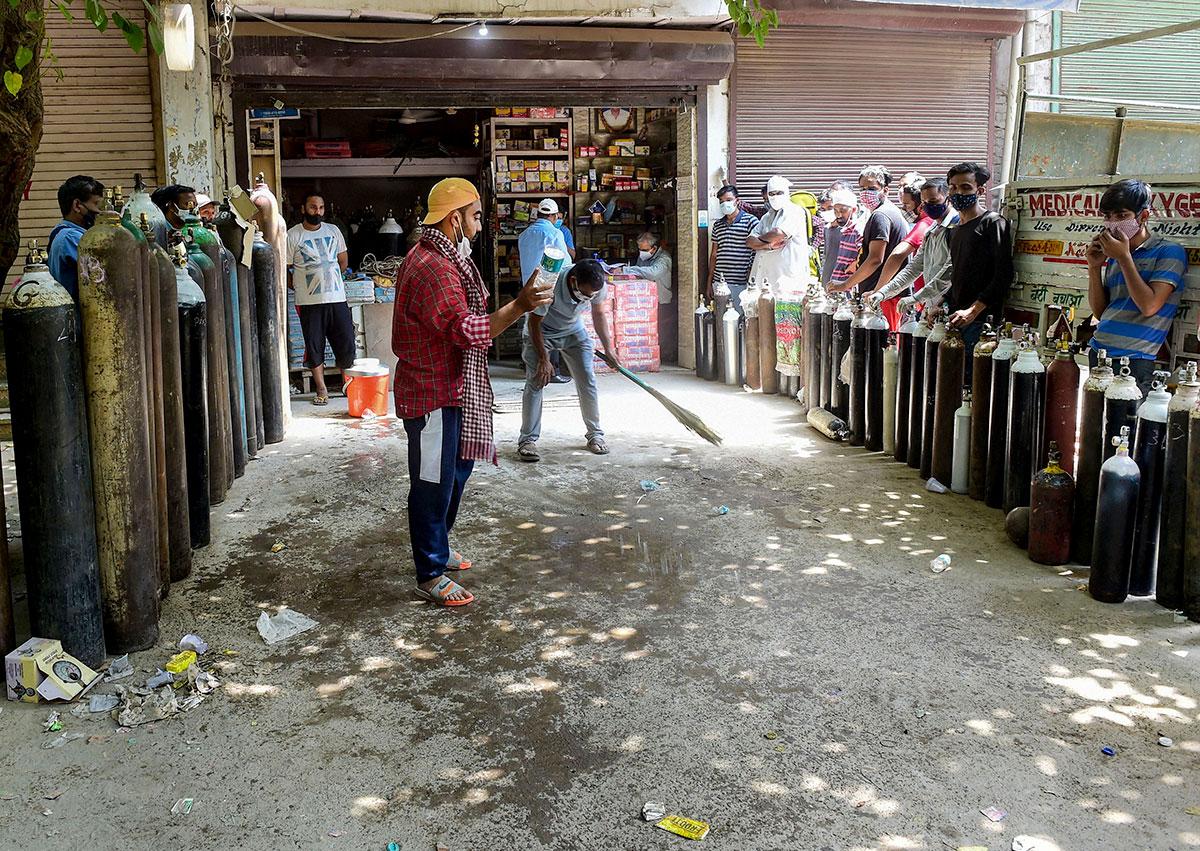 Family members of Covid patients wait at an O2 filling centre
The Delhi HC directs the Centre to show cause as to why contempt proceedings should not be initiated against it for failing to comply with their order on supply of oxygen to Delhi.
"You can put your head in the sand like an ostrich, we will not,: HC tells Centre on shortage of oxygen in Delhi to treat COVID-19 patients.
HC rejects the Centre's submission that Delhi was not entitled to 700 MT of medical oxygen in light of existing medical infrastructure.
Supreme Court's April 30 order shows it directed Centre to provide 700 MT of oxygen and not just 490 MT. "There's an SC order, now we also say Centre will have to supply 700 MT oxygen daily to Delhi right away by whatever means," HC orally observes.
« Back to LIVE
TOP STORIES