Govt wants to shift farmers' stir to Jind: Tikait
June 03, 2021 23:37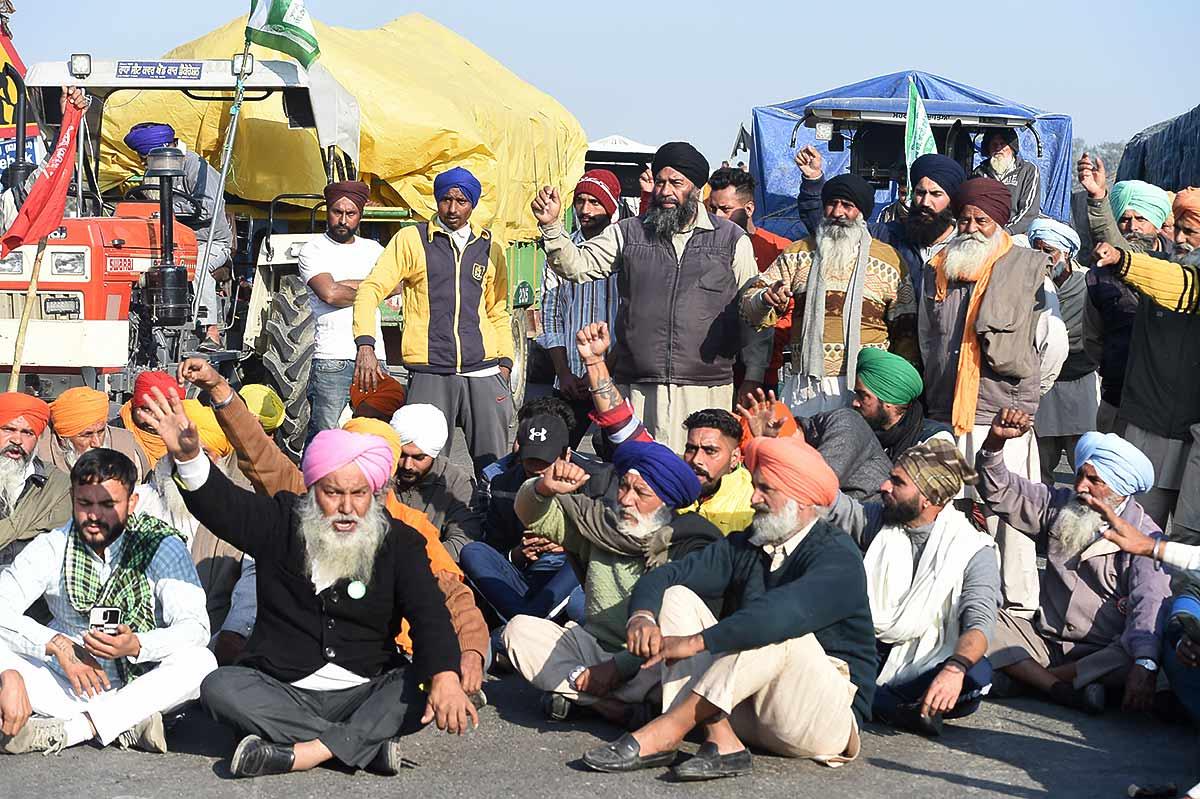 Bharatiya Kisan Union leader Rakesh Tikait on Thursday alleged that the government wants to shift the farmers' agitation centre point from near Delhi borders to Haryana's Jind, a "ploy" which will not be allowed to succeed.
He said farmers will not leave their protest sites on Delhi's borders "at any cost".
"The Central government wants that agitation should shift from Delhi borders to Haryana's Jind. But we will not allow their ploy to succeed," Tikait told reporters after addressing a farmers' gathering here.
"They want that the agitation centre point be shifted from Delhi borders to Haryana. But we will not leave Delhi borders at any cost," he added.
Tikait, however, said protests by farmers against three agri laws at various sites, including at toll plazas, in Haryana will continue as before.
Earlier, addressing the gathering of farmers, he said the agitation will continue till the demands of the farmers are met.
With several police cases registered against farmers during the course of their ongoing agitation, Tikait said, "During any agitation, such as this, one should be prepared to go to jail and not be afraid of that."
He said the Samyukta Kisan Morcha, which is spearheading the ongoing farmers' agitation, will continue to protest peacefully against the farm laws.
-- PTI
« Back to LIVE
TOP STORIES