No one can take an inch of Assam's land: CM
July 27, 2021 13:47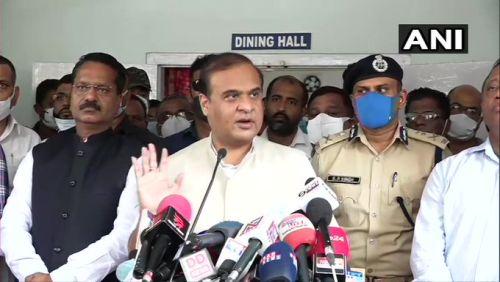 Assam CM Himanta Biswa Sarma on the clashes between his state and bordering Mizoram.
"This is not a political issue. This is a boundary dispute between two states. This is a long-standing border dispute. There was dispute even at the time when Congres government was there on both sides. This is a dispute between two states, not between two political parties.
"It is a reserve forest. Can reserve forest be utilised for settlement? The dispute is not regarding land, it's regarding forest. Assam wants to protect the forest. It's not organising any settlement in forest area, we don't want any settlement there.
"With the help of satellite imaging, you can see how the encroachment has taken place. Assam Govt has also decided to move Supreme Court with a (law) suit over this.
I called Mizoram CM six times when firing was taking place (at Assam-Mizoram border yesterday). He said 'sorry' and invited me for talks in Aizawl. No one can take even an inch of our land. We're committed to securing our territory. Police are on the border."
« Back to LIVE
TOP STORIES