Just a courtesy visit: Mamata on meeting PM
July 27, 2021 17:29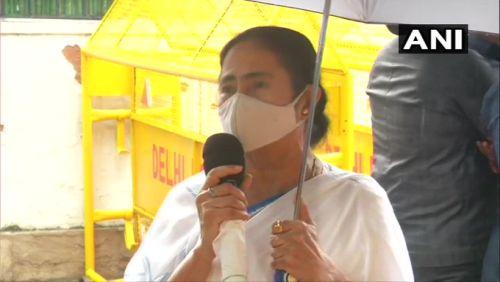 Mamata Banerjee holds her own umbrella while speaking to reporters
West Bengal CM Mamata Banerjee says her meeting with PM Narendra Modi was a courtesy call. "During the meeting, I raised the issue of COVID and the need for more vaccines and medicines in the state. I also raised the pending issue of the change of name of the state. On this issue, he said, 'He will see'."
She said the PM should call an all-party meeting on the Pegasus issue. "There should be a Supreme Court-monitored probe in this matter," she said.
On the issue of Opposition unity against the BJP, Banerjee said it will take shape on its own.
« Back to LIVE