China increases naval might
July 27, 2021 12:10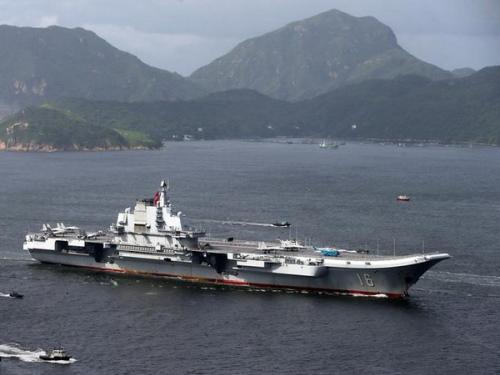 China is involved in various disputes with neighbors - including India, Japan, the Philippines and Vietnam - but none approach the degree of danger faced by the democratic nation of Taiwan.
China militarily threatens Taiwan through means such as ballistic missiles or amphibious invasion, but would it have sufficient shipping to achieve an amphibious lodgment? The likes of a D-Day landing are unlikely ever to be repeated, when nearly 7,000 Allied vessels (including 1,213 combat ships, 4,126 landing ships, 736 ancillary ships and 864 merchant vessels) supported landings in Normandy beginning 6 June 1944. Indeed, conducting an amphibious assault in this day and age is surrounded by heavy risk, considering the advancement in weapons such as anti-ship missiles.
The topic of whether China is readying to invade Taiwan has been generating significant heat and light over the past year or so. Of course, for the People's Liberation Army (PLA) to invade and conquer Taiwan would involve major loss of ships, equipment and lives.
Nonetheless, China under Chairman Xi Jinping has been ramping up its ability to project power by sea, including its amphibious assault capability. Thus, the PLA Navy (PLAN) has already inducted the first of multiple 40,000-ton Type 075 landing helicopter dock (LHD) ships, with a second due to enter service imminently. The Type 075 is a flat-top vessel able to carry numerous helicopters, as well as possessing a well deck that can be flooded to allow landing craft, hovercraft and amphibious assault vehicles to disembark.
A fleet of Type 075 LHDs will complement existing Type 071 landing platform dock (LPD) ships, which have a well deck but reduced capacity to carry helicopters compared to an LHD. China has eight LPDs in service. -- ANI
« Back to LIVE
TOP STORIES