Yogendra Yadav joins farmers en route to Jantar Mantar
July 22, 2021 11:42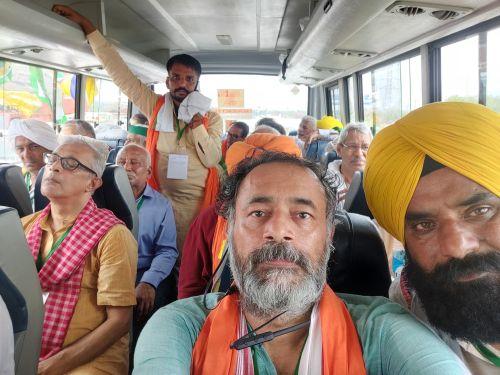 Activist Yogendra Yadav tweets this picture from within a bus saying, "On way to Kisan Sansad."
Only 206 protesters are allowed each day at the Jantar Mantar protest site.
Protesters will follow Parliamentary norms, with a speaker, a deputy speaker, a tea break etc. "We will show how to hold Parliament," political Yogendra Yadav said.
« Back to LIVE
TOP STORIES