Union Minister calls protesting farmers 'hooligans'
July 22, 2021 18:13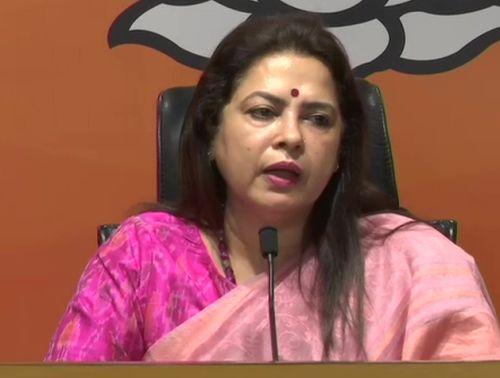 Union minister Meenakshi Lekhi on Thursday referred to protesting farmers as hooligans while talking about an alleged attack on a mediaperson during the 'Farmers' Parliament' at the Jantar Mantar in Delhi.
The minister of state for external affairs and culture said the opposition was promoting such activities.
"They are not farmers, they are hooligans... These are criminal acts. What happened on January 26 was also shameful criminals activities. Opposition promoted such activities," Lekhi said.
Hitting out at Lekhi, Bharatiya Kisan Union leader Rakesh Tikait said farmers are annadatas and to call them such names is inappropriate.
"Hooligans are the ones who have nothing. It is wrong to make such remarks for farmers. We are farmers, not hooligans. Farmers are 'anndatas' of the land," Tikait said.
"Such a remark is an insult to 80 crore farmers of India. If we're hooligans, Meenakshi Lekhi ji should stop eating foodgrain grown by us. She should be ashamed of herself. We've passed a resolution in 'Farmers' Parliament' condemning her statement," farmer leader Shiv Kumar Kakka said.
« Back to LIVE
TOP STORIES