Tourism minister condemns farmers at Red Fort
January 26, 2021 15:40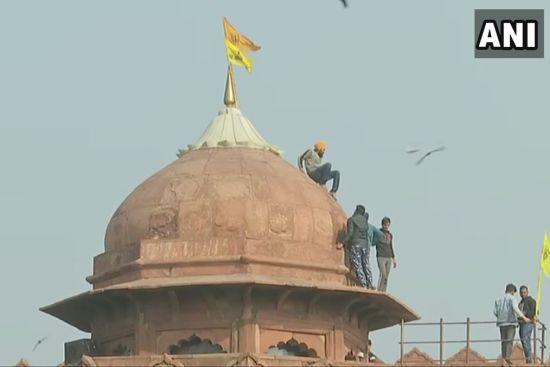 Union Minister of Tourism and Culture, Prahlad Patel on Tuesday condemned the actions of a section of farmers who entered the Red Fort as part of their tractor rally and said it violated the symbol of dignity of India's democracy.
Deviating from the designated route for the proposed tractor parade, a section of protesting farmers who were pushed back by the police form the ITO in Central Delhi drove their tractors to Red Fort complex.
The crowd swelled at the monument as some protesting farmers and 'Nihangs' (traditional Sikh warriors) were seen entering the Red Fort and hoisting a flag from the staff from which prime minister unfurls the tricolour on Independence Day.
"The Red Fort is a symbol of the dignity of our democracy. The farmers should have stayed away from it. I condemn the violation of this dignity. It is sad and unfortunate," Patel said in a tweet.
-- PTI
« Back to LIVE
TOP STORIES