Strict coronavirus measures maintained for R-Day parade
January 26, 2021 09:13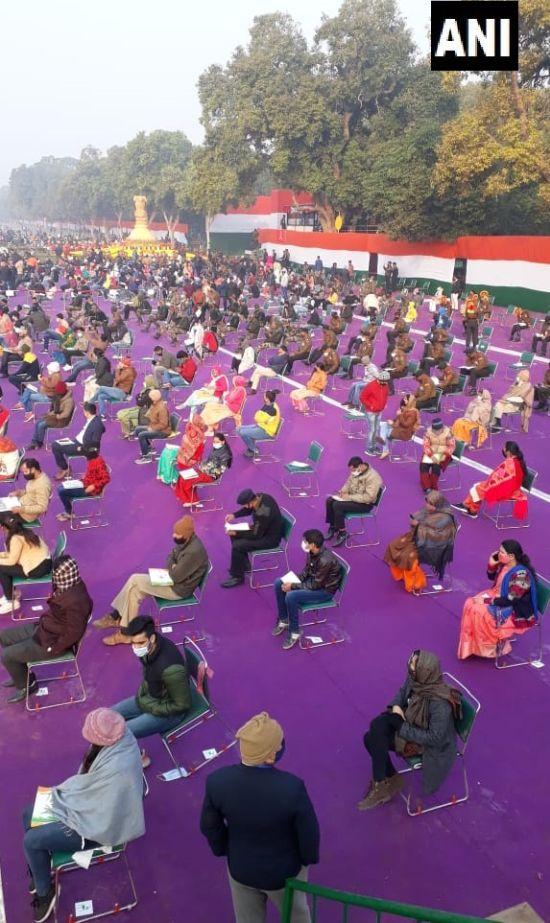 Spectators at Delhi's Rajpath seated following strict social distancing protocols due to COVID-19.
Keeping in mind the pandemic, gravity-defying stunts by motorcycle-borne men will be missing and the spectator size too has been reduced to 25,000 from around 1.25 lakh last year.
The parade of children who receive bravery awards will also be missing.
Keeping in mind social distancing, the size of marching contingents has been reduced from 144 to 96. Also, all members of the tableaux contingents from various states, ministries and government departments have undergone Covid testing.
« Back to LIVE
TOP STORIES