Farmers break through barricades at Singhu
January 26, 2021 08:39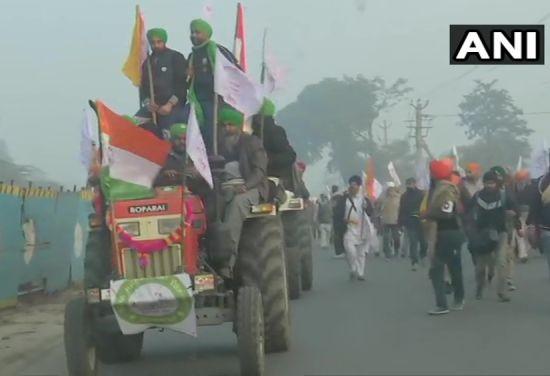 Ahead of tractor rally today, farmers broke through the first line of police barricades at Singhu border. These farmers were trying to enter Delhi.
The farmers group which broke through barricades to enter Delhi has been identified as the Kisan Mazdoor Sangharsh Committee of Punjab.
The main Sanyukt Kisan Morcha march is yet to begin.
Farmers at Delhi's three protest sites -- Singhu, Tikri and Ghazipur border points will take out a massive tractor rally against the farm laws. The routes will cover over 100 kilometres of distance in the national capital.
Protesting farmer unions opposing the three contentious farm laws said their parade will not enter central Delhi and it will start only after the official Republic Day parade concludes.
« Back to LIVE