Row over Netaji's portrait at Rashtrapati Bhavan
January 25, 2021 15:26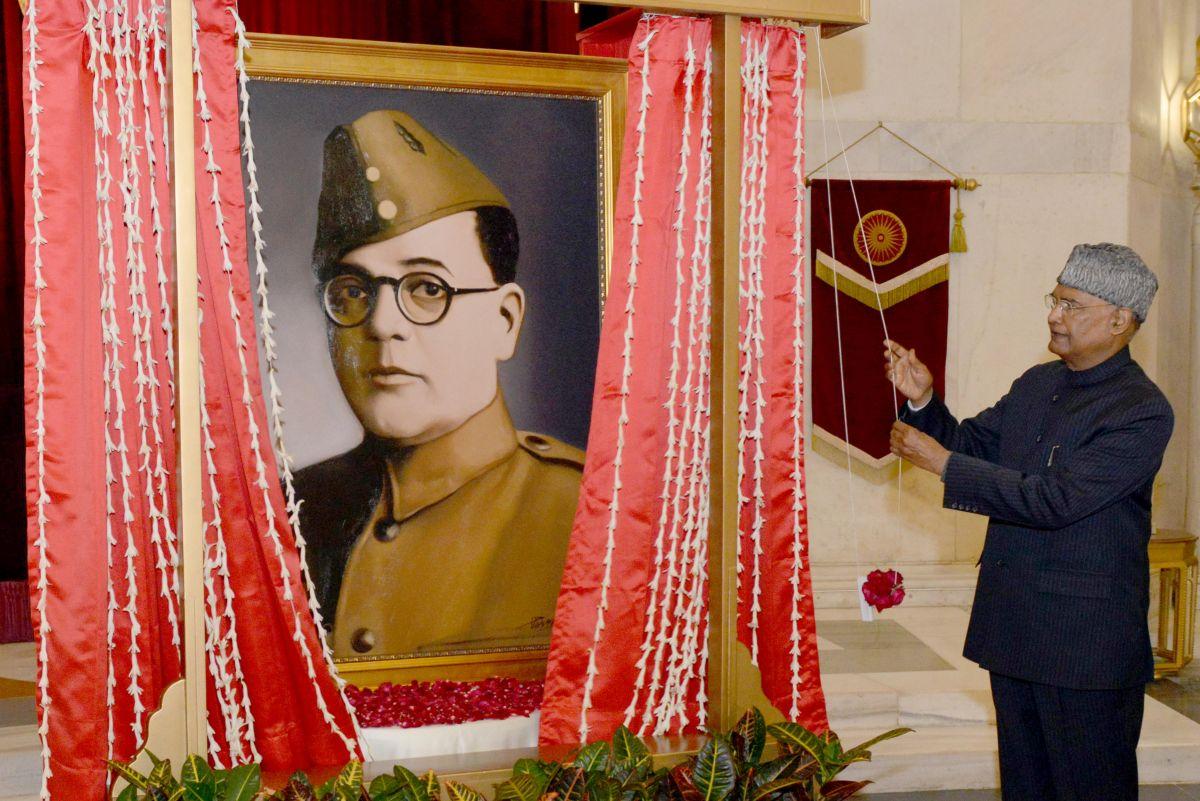 A portrait of Netaji Subhash Chandra Bose unveiled by the President at Rashtrapati Bhavan is that of an actor who played him in a biopic, posts on social media claimed today.
President Ram Nath Kovind unveiled Netaji's portrait on Saturday to mark his birth anniversary, named "Parakram Diwas" by the Centre. A post on his timeline has gone viral with users saying the portrait is not that of Netaji at all, that it is actually of Prosenjit Chatterjee, who played Netaji in the 2019 biopic "Gumnami".
BJP sources have rubbished the charge, asserting that the photo was provided by Netaji's family to famous Padma Shri award winning artist Paresh Maity, who painted the portrait. "The photo does not resemble Prosenjit at all. It is an unnecessary controversy," the sources said.
It is not clear yet which member or which branch of the family provided the photo.
Paresh Maity, 56, is from Bengal's East Midnapore district and currently lives in Delhi.
Among those who ridiculed the portrait was Trinamool Congress MP Mahua Moitra, who tweeted: "After donating ₹ 5 lakhs to the Ram temple the President honours Netaji by unveiling a portrait of Prasenjit, the actor who played him in biopic God Save India (because this government certainly can't)."
In his role as Netaji, Bengali movie star Prosenjit Chatterjee bears a striking resemblance to the renowned freedom icon in the 2019 film and he reportedly used prosthetics for his transformation. The claim that his portrait is up as Netaji's at Rashtrapati Bhavan has inspired several memes and jokes on Twitter, with people calling for the inauguration of a portrait of Ben Kingsley as Mahatma Gandhi and Vivek Oberoi as Narendra Modi.
« Back to LIVE