UN representative calls for release of Bhima-Koregaon accused
January 22, 2021 19:21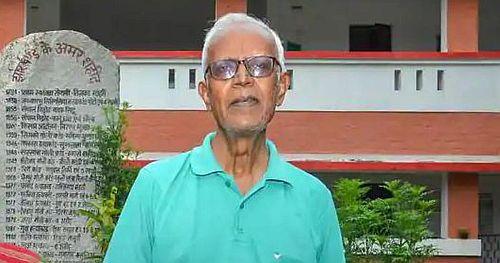 Fr Stan Swamy
The Indian American Muslim Council on Thursday released a report titled 'Crushing Dissent: 2021 Status Report on Human Rights in India', detailing the human rights abuses in India.
At the launch of this report, UN Special Rapporteur Mary Lawlor called upon the Indian government to immediately release 16 human rights defenders who have been imprisoned in the 'Bhima-Koregaon Case', the IAMC said in a press release.
"These people should not be in jail. They are our modern-day heroes and we should all be looking to them and supporting them and demanding their release,' the release quoted Lawlor saying.
Along with Father Stan Swamy, the octogenarian Jesuit priest against whose "arbitrary detention' she has already written to the Indian government, Lawlor said 15 others jailed in the same case must also be released.
Lawlor, whose three-year term as UN Special Rapporteur began last May, also called out the Unlawful Activities (Prevention) Act (UAPA), under which the Bhima-Koregaon accused have been charged, as among the "several prominent pieces of legislation that would appear on paper and in practice to undermine rights contained in the covenant and the work of human rights defenders'," the release added.
Describing India's human rights situation as "very serious," Lawlor said she sent "six communications" to the Indian government since May to "convey our concerns on human rights issues". India had responded to just one.
In June she wrote to the Indian government raising concerns over the arrest of 11 human rights defenders for protesting the Citizenship (Amendment) Act. "However, this communication has gone unanswered'," the release said.
« Back to LIVE