CBI at Abhishek's house to question his wife
February 23, 2021 12:39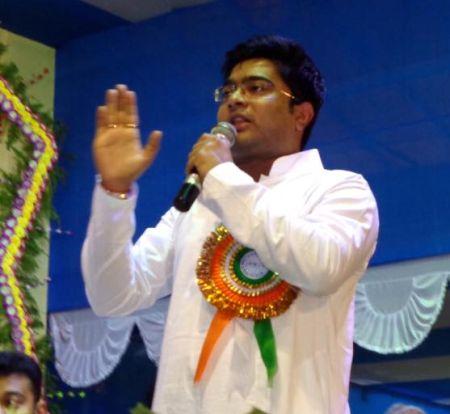 A CBI team visited the residence of Trinamool Congress MP Abhishek Banerjee on Tuesday to question his wife Rujira in the coal pilferage case, officials said.
Chief Minister Mamata Banerjee visited the residence of her nephew Abhishek in south Kolkata's Harish Mukherjee Road minutes before the CBI team landed there.
The CBI's visit to Abhishek's residence comes after Rujira told the central agency that she will be available for examination between 11 am and 3 pm on February 23, replying to a notice that the sleuths had hand-delivered her on Sunday.
The agency sought the examination of Rujira Banerjee to ascertain the details of her bank transactions, suspecting a connection to the proceeds of the illegal coal excavation money, sources said.
On Monday, the CBI examined Rujira's sister Menaka Gambhir in connection with the same case.
Two woman officers of the CBI visited Gambhir's residence off EM Bypass and had examined her for nearly three hours.
The developments come months ahead of the assembly elections in the state with Trinamool Congress alleging it to be a political vendetta.
-- PTI
« Back to LIVE