Blasphemy victim Asia Bibi's brother-in-law murdered
May 26, 2020 16:45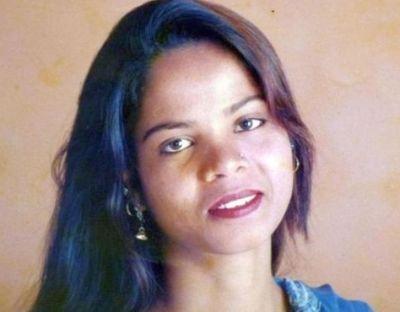 File pic: Asia Bibi
Younus, the brother-in-law of Asia Bibi, a Christian woman convicted of blasphemy by a Pakistani court, was killed in Sheikhupura city of Punjab province in Pakistan on Monday. According to the FIR, Younus had gone to his farms on May 24 and did not return home at night. His body with throat slit was traced in the farm the following morning. It is believed that, hailing from minority Christian community, Younus was killed in a rivalry.
This is not the first time that somebody associated with Asia Bibi has been murdered in cold blood. In 2011, Salman Taseer, the influential governor of Punjab was assassinated after he made headlines by appealing for the pardon of Asia Bibi, who had been sentenced to death for allegedly insulting Prophet Muhammad.
A month after Taseer was killed, Religious Minorities Minister Shahbaz Bhatti, a Christian who spoke out against the laws, was shot dead in Islamabad, underlining the threat faced by critics of the law.
Asia Bibi is now living in exile after the Supreme Court of Pakistan acquitted her based on insufficient evidence in October 2018. -- ANI
« Back to LIVE
TOP STORIES