Migrant workers on 220 km walk home
March 26, 2020 13:44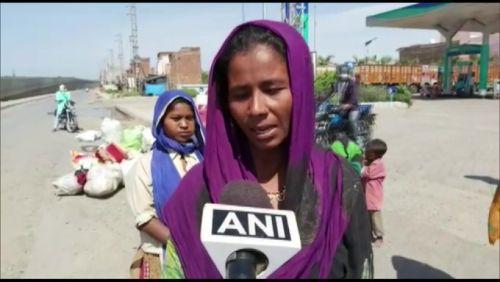 Noor Jahan, a daily wager, is the kind of person the economic stimulus package is aimed at. Speaking to news agency ANI she said, "Since yesterday, I am walking towards my home in Abakarpur area of Kanpur Dehat. I hope to reach my home in a day or two. I am hungry but can not do anything about it here."
If your biggest problem is to do the household work as your maid stays home amid the lockdown spare a thought to migrant workers who have been walking along the Agra-Kanpur Highway to their homes in nearby districts. Services to all passenger trains and buses have been suspended in the nationwide lockdown.
Awadhesh, a daily wager, says, "I started my journey from Sirsaganj area of Firozabad & will go to Ghatampur in Kanpur, a distance of roughly 220 km."
Heartbreaking.
« Back to LIVE
TOP STORIES