Yogendra Yadav on WhatsApp warning
March 05, 2020 11:40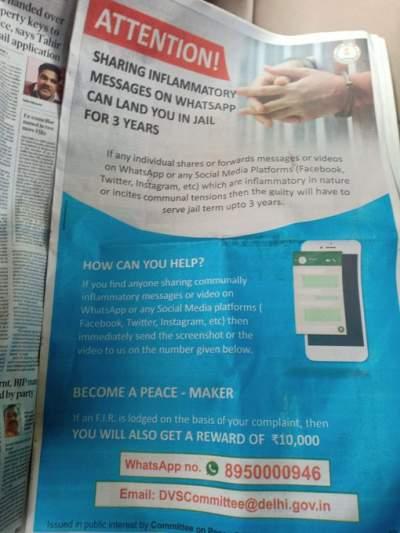 Social activist Yogendra Yadav on an advertisement by the Delhi government warning the public against inflammatory messages on social media.
@_YogendraYadav But delivering inflammatory speeches in public with a police officer standing next to you will get you Y-security. @DelhiPolice has its priorities set right!
The reference is to BJP leader Kapil Sharma.
« Back to LIVE
TOP STORIES