Democracy dies if cops fail to enforce laws: NSA
March 05, 2020 11:50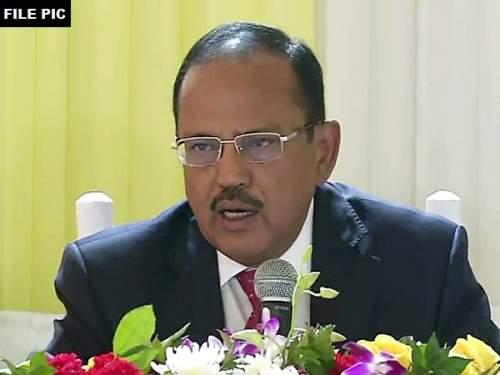 National Security Advisor (NSA) Ajit Doval on Thursday said that if police fail to enforce laws then democracy fails.
"Law making is the most sacrosanct job in democracy. And you are the enforcers of that law. If you fail to enforce laws, democracy fails. Law is as good as it is executed on the ground," Doval said while addressing young police officers in Gurugram.
"You have to first identify the problem, define the problem, and find ways of solution, think how technology can be used. A beat constable should get technology gadgets," he said.
The National Security Advisor had been given the charge of bringing the Delhi riots under control last week. He visited Jafrabad, Seelampur and other parts of Northeast Delhi where he held talks with leaders of different communities. The NSA had made it clear that lawlessness would not be allowed to remain in the national capital and adequate number of police forces and paramilitary forces have been deployed. The police had been given a free hand to bring the situation under control.
« Back to LIVE
TOP STORIES