The 100th Raising Day of 22 Mountain Regiment
June 30, 2020 14:19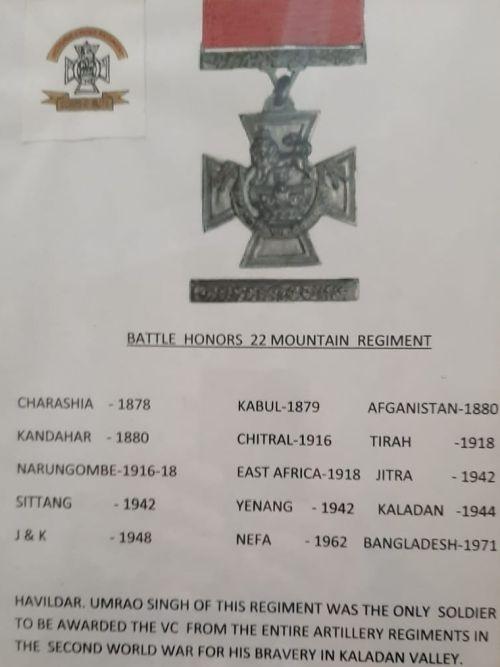 Major General Gurdip Uban (retd), tells Rediff.com: "Today is the Centenary, the 100th Raising Day, of my Unit, the 22 Mountain Regiment. It has taken part in battles in the Middle East, Africa, Burma, Afghanistan and every major action post Independence. It has been awarded 22 Battle Honours.
"During the Second World War, Havaldar Umrao Singh of the unit was awarded the highest British military award for bravery, the Victoria Cross.
"My late father Major General Sujan Singh Uban has been the Commanding Officer of this regiment, and I have had the privilege of serving with them in the extremely rugged and difficult terrain of Dharchula/Lipu Lekh, where the current dispute with Nepal is taking place.
"Major General Sujan Singh Uban commanded the unit in in the mid 1950s as a lieutenant colonel. Later, he raised and commanded the Special Frontier Force, also known as Establishment 22, during the Bangladesh War. He cleared the Chittagong Hill Tracts and was poised for the capture of Chittagong port when a ceasefire was declared."
« Back to LIVE
TOP STORIES