PM calls meeting on Covid vaccination
June 30, 2020 14:50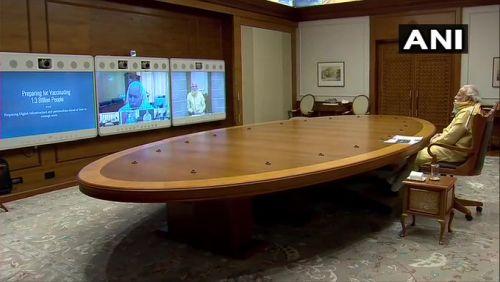 Prime Minister Narendra Modi today chaired a high-level meeting to review the preparations being undertaken for a vaccination against COVID-19, as and when a vaccine is available. Modi directed officials to evaluate various technology tools to ensure efficient and timely vaccination in due course of time.
The Prime Minister also directed that detailed planning for such large scale vaccination should be undertaken immediately.
The current status of Indian and global vaccine development efforts was also reviewed at the meeting. Prime Minister Modi highlighted India's responsibility and commitment to the global community to play an enabling role in global vaccination efforts against COVID19.
« Back to LIVE
TOP STORIES