IPL should sever ties with Chinese sponsors by 2021: Ness Wadia
June 30, 2020 17:37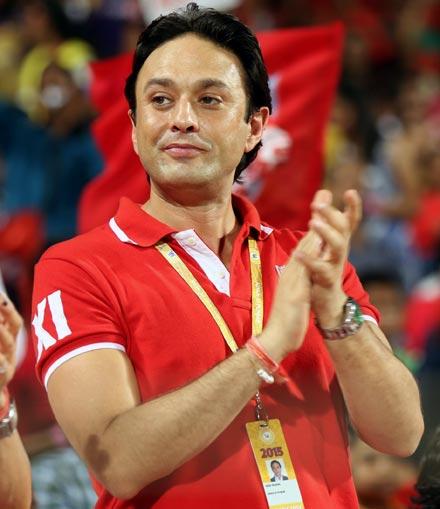 Kings XI Punjab co-owner Ness Wadia on Tuesday called for a gradual end to Chinese sponsorship in the Indian Premier League amid escalating tensions between the two countries owing to the violent clash in eastern Ladakh earlier this month. Calls for boycotting Chinese products have intensified after 20 Indian soldiers were killed in the Galwan Valley clash on June 15.
The Chinese have so far refused to share details of the casualties they suffered. The incident prompted the BCCI to call a meeting of the IPL Governing Council to review Chinese sponsorships but that meeting is yet to take place.
On Monday, India banned 59 Chinese apps. "We should do it (sever ties with Chinese sponsors in IPL) for the sake of the nation. Country comes first, money is secondary. And it is the Indian Premier League, not the Chinese Premier League. It should leady by example and show the way," Wadia told PTI on Tuesday.
"Yes it would be difficult to find sponsors initially but I am sure there are enough Indian sponsors who can replace them. We must have all the respect for the nation and our government and most importantly for the soldiers who risk their lives for us," said the known Indian businessman.
The Chinese soldiers used stones, nail-studded sticks, iron rods and clubs to carry out a brutal attack on Indian soldiers after they protested the erection of a surveillance post by China on the Indian side of the Line of Actual Control in Galwan. -- PTI
« Back to LIVE
TOP STORIES