Ram Temple bhoomi puja priest Covid +ve: Reports
July 30, 2020 12:57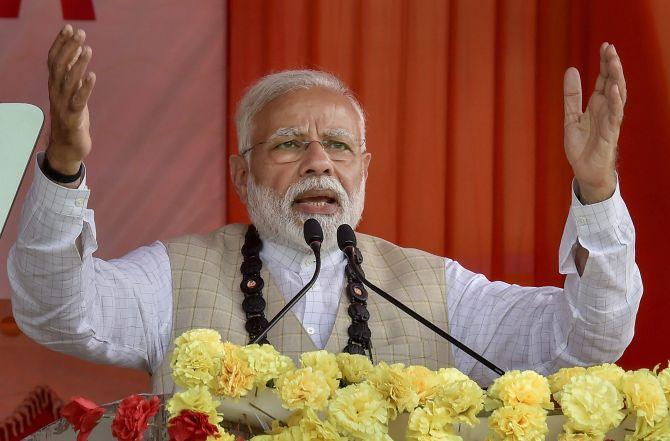 The priest of Ram Janmabhoomi groundbreaking ceremony tests corona positive. 16 cops engaged in the protection of Janmabhoomi also test positive, reports CNN IBN. PM Modi will be in Ayodhya on August 5 for the Bhoomi Pujan.
Preparations have begun in full swing. Buildings on both sides of the roads that the Prime Minister's convoy will take from the helipad at the Saket College in the city to reach the Ram Janmabhoomi site is being given a fresh coat of yellow paint with plans to depict various characters of the Ramayana on them.
The work to paint the buildings on both sides of the three-km stretch of the road and draw sketches of the Ramayana characters on them has been given to Ayodhya Nagar Nigam, said Ayodhya Information Deputy Director Murli Dhar Singh.
While life-size sketches of both Lord Ram and Sita will adorn the helipad at Saket College, sketches and drawings of Ramayana characters will adorn the building walls on both sides of the roads, he said.
The stretch is also being cleared of the roadside vendors and shopkeepers to give the prime minister's convoy free and clear access, he said
« Back to LIVE
TOP STORIES