LIVE! Reliance's Aramco deal hits valuation roadblock
July 16, 2020 18:43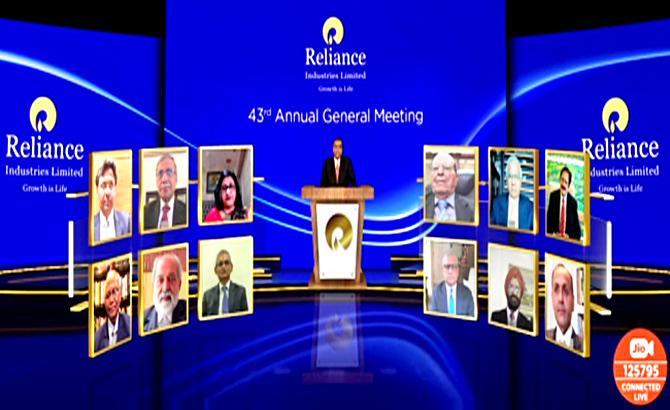 Reliance Industries' planned sale of a fifth of its oil-to-chemical business to Aramco has stalled after the Saudi company sought at least 20 per cent cut in USD 75 billion valuation billionaire Mukesh Ambani's firm was seeking.
Sources privy to negotiations said Saudi Aramco had right from the beginning resisted the USD 15 billion price tag Reliance had put for the 20 per cent stake in the O2C business, which comprises of the company's twin refineries at Jamnagar in Gujarat, petrochemical plants and 51 per cent in fuel retailing venture.
And with crude oil prices plunging due to the pandemic, it sought a complete re-evaluation, putting a price tag of no more than USD USD 11-12 billion for 20 per cent stake, they said.
Aramco felt the business would need substantial investment to convert oil to valuable chemicals and not produce substantial quantities of petrol, diesel, and ATF as the Jamnagar refineries currently do.
And the slump in crude prices has squeezed refinery margins, requiring reworking of the valuations for the business, it felt. Aramco also had reservations on the debt Reliance had loaded on the O2C business.
The sources said Reliance resisted any move to reopen the valuation or to resize the debt.
With both sides holding on to their positions, Ambani at Reliance's annual general meeting on Wednesday said the Aramco deal was delayed due to "unforeseen circumstances in the energy market and the Covid-19 situation".
He neither said if the deal was on track nor gave any fresh timelines for its completion.
Reliance did not immediately reply to an email sent seeking comments.
-- PTI
« Back to LIVE
TOP STORIES