Chinese economy bounces back, expands 3.2%
July 16, 2020 12:22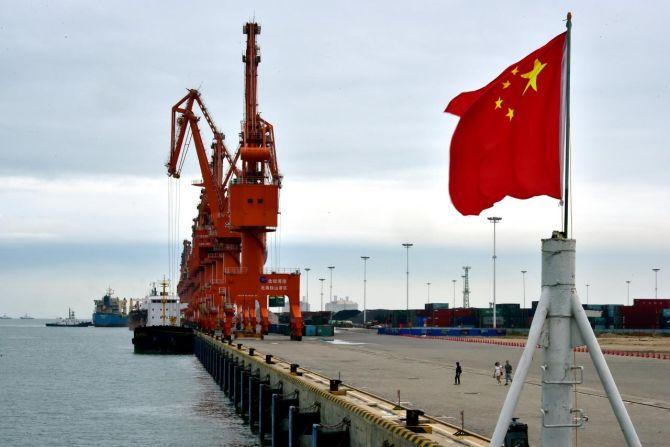 China's economy bounced back by posting 3.2 per cent growth in the second quarter after a record 6.8 per cent slump in the first quarter due to the coronavirus crisis, avoiding a recession.
The world's second-biggest economy saw a sharp decline in growth in the first three months of the year during unprecedented coronavirus lockdowns when the GDP plummeted by 6.8 per cent. China's gross domestic product expanded 3.2 per cent year on year in the second quarter of 2020, the country's National Bureau of Statistics said on Thursday.
In the first half of this year, the country's GDP stood at 45.66 trillion yuan (about USD 6.53 trillion) amid COVID-19 impact, down 1.6 per cent year on year, according to NBS data. A breakdown of the data showed the output of the primary industry rose 0.9 per cent year on year, while the service sector and the secondary industry saw a decline of 1.6 per cent and 1.9 per cent, respectively.
Thursday's data showed China's job market improved slightly in June, with the surveyed unemployment rate in urban areas standing at 5.7 per cent, down 0.2 percentage points from the previous month. Judging by the official data, analysts say it is a turnaround of sorts for the world's second-largest economy, which is the first one to recover from the coronavirus crisis without the hassles of lockdowns experienced by almost all countries in the world including the US.
As it came out from the coronavirus crisis in March-April, China cashed on growing COVID-19 demand for medical equipment from all around the world by exporting billions of dollars' worth of materials. -- PTI
« Back to LIVE