BJP running the show, not Sachin: Gehlot
July 14, 2020 15:27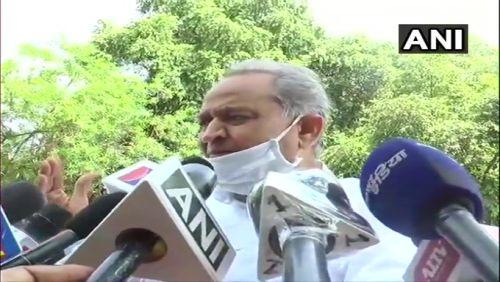 Rajasthan CM Ashok Gehlot speaks to the media after Sachin Pilot's ouster as the state's president and deputy chief minister. "High command was compelled to take the decision because since a long time BJP was conspiring and resorting to horse-trading. We knew it was a big conspiracy; now some of our friends went astray because of it and went to Delhi.
"There is nothing in Sachin Pilot's hands, it is the BJP which is running the show. BJP has arranged that resort and they are managing everything. The same team which worked in Madhya Pradesh is at work here.
"The attitude was similar to the saying 'aa bail mujhe maar' given the tweets and statements of last few months... I've been impartial to all MLAs... no one is happy about the decisions and we tried to reach out but hobnobbing with BJP has taken place."
« Back to LIVE
TOP STORIES