Singapore authorities urge caution as COVID-19 cases rise
July 03, 2020 15:27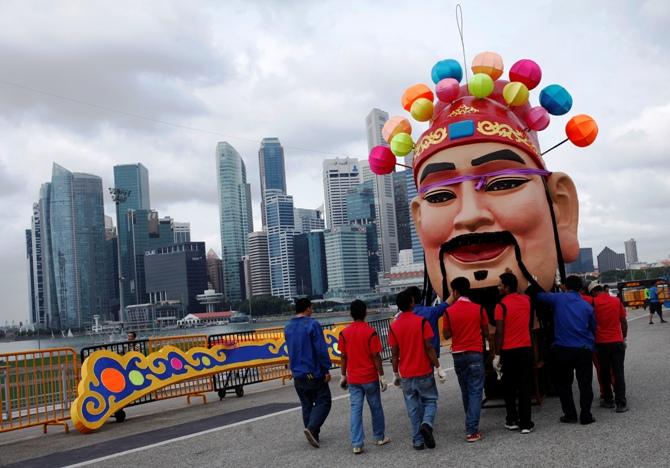 Singapore authorities on Friday said they are taking a cautious approach in the country's phase 2 of reopening in view of rising infections in community areas. On Friday, the country reported 169 new coronavirus cases. Of the new cases, 158 are work permit holders residing in foreign worker dormitories, which have accounted for most of the COVID-19 cases in the country, the Ministry of Health said.
The remaining 11 cases were reported from the community areas -- three are Singaporeans (citizens) or Permanent Residents (foreigners) and eight are foreigners on work passes living outside the dormitories. Overall, the number of new cases in the community has increased to an average of nine per day in the past week, from an average of four cases per day in the week before that, The Straits Times reported.
Restrictions, such as limiting gatherings to groups of five people or fewer, are likely to remain despite a number of activities resuming under phase 2 of reopening, it said. With the addition of the new 169 cases, Singapore now has 44,479 COVID-19 cases and 26 deaths.
Singapore's "circuit-breaker" period began on April 7 as part of which all non-essential work places were closed and residents were barred from leaving their houses except to buy food and groceries or to exercise alone in the neighbourhood. The period ended on June 2. -- PTI
« Back to LIVE
TOP STORIES