COVID-19 cases rising in 40 of 50 US states
July 03, 2020 00:14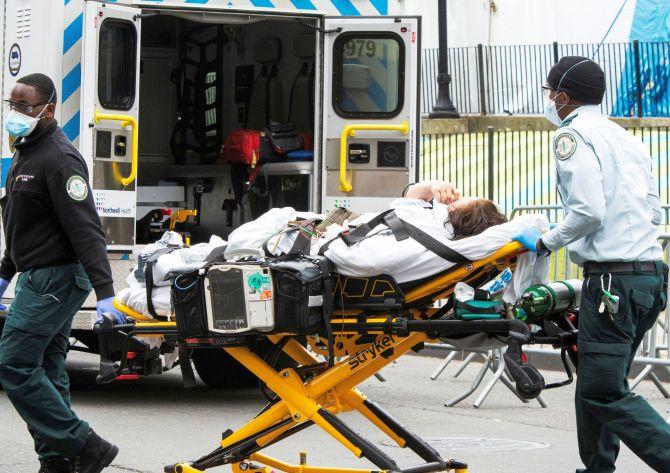 The number of confirmed coronavirus cases in the US climbed to an all-time high of more than 50,000 per day on Thursday, with the infection curve rising in 40 out of 50 states in a reversal that has largely spared only the Northeast.
In yet another alarming indicator, 36 states are seeing a rise in the percentage of tests that are coming back positive for the virus.
The surge has been blamed in part on Americans not wearing masks or following other social distancing rules as states lifted their lockdowns over the past few weeks.
The US recorded 50,700 new cases, according to a tally kept by Johns Hopkins University. That represents a doubling of the daily total over the past month and is higher even than what the country witnessed during the deadliest phase of the crisis in April and May.
The outbreaks are most severe in Arizona, Texas and Florida, which together with California have re-closed or otherwise clamped back down on bars, restaurants and movie theaters.
Nebraska and South Dakota were the only states outside the Northeast with a downward trend in cases.
« Back to LIVE
TOP STORIES