Joining RJD? Are you crazy?: Shekhar Suman
July 01, 2020 18:43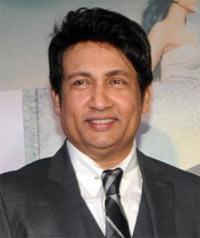 According to reports in a section of the press, Shekhar Suman was in Patna earlier this week not only to meet Sushant Singh Rajput's family but also to join Lalu Yadav's Rashtriya Janata Dal.
However, Shekhar completely denies these rumours.
When I asked him if he has joined the RJD Shekhar retorted, "Are you crazy? These rumours are going around because the nexus I am speaking against in the film industry is becoming active."
He goes on to explain why he held a joint press conference with Lalu Yadav's son Tejaswi.
"I was supposed to meet Nitish Kumar for the same reason, that is to support the Justice for Sushant Forum, which I tweeted even before I left for Patna. But because of Covid-19 he expressed his inability to meet me, that's why I met Tejaswi Yadav, and he supported the cause. Period. Where the **** does the political agenda come in here?
"Bloody morons. If he (Nitish Kumar) had met me would that mean I'm joining the Janata Dal-United?"
-- Subhash K Jha
« Back to LIVE
TOP STORIES