EU lawmakers' group drafts anti-CAA motion
January 26, 2020 17:57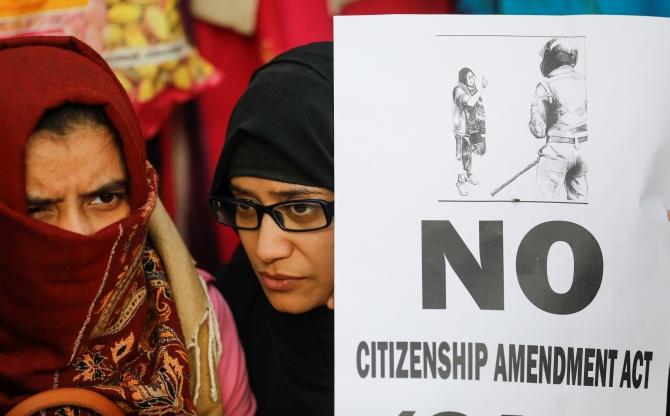 More than 150 lawmakers of the European Union have drafted a five-page resolution against the Citizenship Amendment Act, contending that it "marks a dangerous shift in the way citizenship will be determined in India and is set to create the largest statelessness crisis in the world and cause immense human suffering".
Accusing the government of "discriminating against, harassing and prosecuting national and religious minorities and silencing any opposition, human rights groups... and journalists critical of the government", they asked the EU to insist on a "strong human rights clause with an effective implementation and suspension mechanism" during any trade agreement.
The resolution -- which is expected to be tabled during the plenary session of the European Parliament starting in Brussels next week -- comes days after the Economist Intelligence Unit ranked India 10 places lower in the Democracy Index, mentioning the citizenship law and the restrictions in Jammu and Kashmir after the government ended its special status.
The lawmakers expressed solidarity with the January 7 protests and asked the government to stop criminalising the protests and negotiate with the protesters.
« Back to LIVE
TOP STORIES