New Parliament complex may seat 1,350 members
January 19, 2020 08:41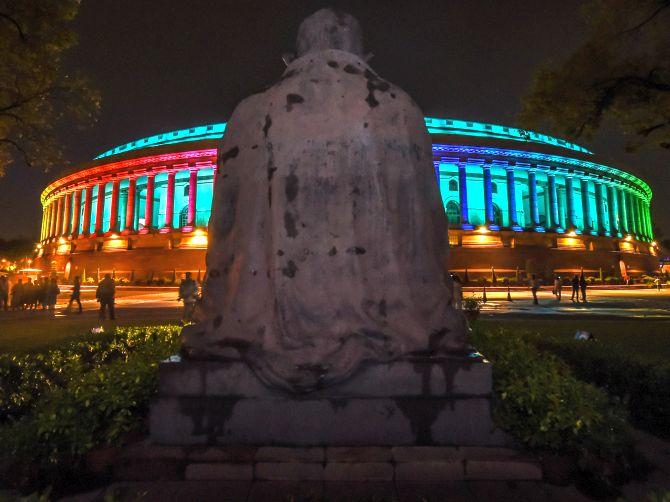 A new Lok Sabha central hall big enough to house 900 Members of Parliament, and flexible enough to house up to 1,350 MPs for a joint Parliament session will be the centrepiece of the Central Vista redevelopment plan that has a deadline of 2024.
The new Parliament complex, which has an earlier deadline, 2022, will be among the first plans to be finalised and tendered out, perhaps in the first half of this year itself. The current design of an evolving plan envisages a triangular complex, with a tricoloured beam lighting up the sky overhead. And at a more mundane level, the MPs will sit comfortably in broad two-seater benches, accessible from either side so that no one will have to squeeze through and which can, when a joint session is held, accommodate three.
The redevelopment will also see North and South Block, which house ministries, becoming museums; the creation of a central secretariat, and a redesigned Rajpath.
According to presentations made by the Ahmedabad-based HCP Design, the new triangular Parliament building will come up next to the existing complex, the Indira Gandhi National Centre of Arts will be relocated with some of the new government buildings coming up where it is located, and the National Archives will be remodelled.
The Prime Ministers residence will be shifted behind the existing South Block complex while the residence of the Vice President will move behind North Block.
« Back to LIVE
TOP STORIES