Mumbai eateries to remain open 24x7 from Jan 27
January 18, 2020 09:08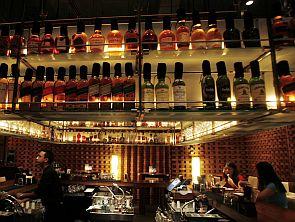 After nearly three decades, Mumbai will regain its freedom to remain awake and busy with commercial establishments allowed to function 24x7 from midnight of January 26-27, officials said.
The long-pending proposal to keep all restaurants, malls, multiplexes, shopping plazas, etc open 24 hrs was given the green signal late on Thursday at a meeting chaired by Environment & Tourism Minister Aaditya Thackeray.
Accordingly, all (above) establishments falling within 'gated communities', non-residential zones with security, CCTVs, parking areas, etc, can remain open round-the-clock from January 27.
"There are around two dozen malls, besides other places which will fall in this category. Since Mumbai is a city that is active almost round-the-clock, this is expected to benefit the people, besides tourists," said Brihanmumbai Municipal Corporation Commissioner Praveen Pardeshi.
He said that unlike other cities which have unlimited space but limited active hours, Mumbai has little scope to expand further so it must capitalise on existing resources by keeping them open longer.
"We are also planning to set up 24x7 Food Courts across the city where people can go anytime. This will generate more employment opportunities and open more business avenues," Pardeshi said.
Aaditya Thackeray's meeting was attended by Pardeshi, and Mumbai Police Commissioner Sanjay Barve since law and order will be critical factor in the success of this policy, besides industry representatives and other stakeholders.
However, for the present, the existing regulations will apply for eateries/bars which choose to work 24x7, though it may be subject to review at a later stage, said a police official.
« Back to LIVE
TOP STORIES