BJP created civil war-like situation in India: CPI
January 18, 2020 18:44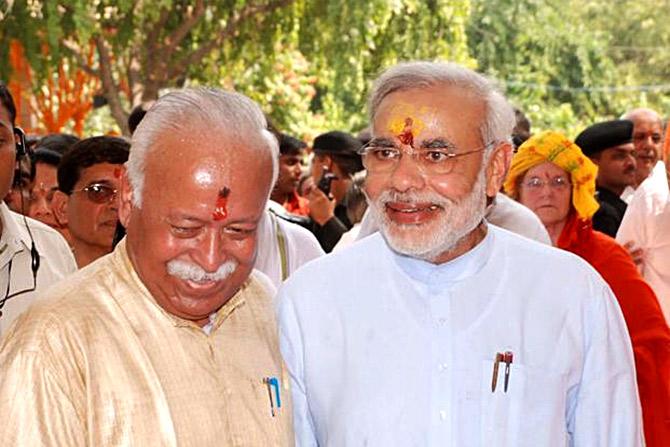 Alleging that the BJP and the RSS have created a "civil war-like situation" in the country, CPI general secretary D Raja on Saturday hailed the nationwide protests against the CAA.
He said the "non-violent, peaceful, people's movement" in the country is on in the midst of "turmoil" caused by "divisive issues" raised by the saffron combine in order to "polarise and divide the people on communal lines".
"A non-violent, peaceful, people's movement is being witnessed across the country. It has emerged in the face of a historic need to save India, to save the Constitution and to save democracy.
"The BJP-RSS combine has created a civil war-like situation by raising divisive issues aimed to polarise and divide the people on communal lines", Raja, who is on a tour of Bihar, told reporters in Patna.
Demanding the repeal of the Citizenship (Amendment) Act, the veteran CPI leader said the legislation has "caused huge concern among the minds of the people" since it discriminated "not just against Muslims but also Adivasis and other ethnic groups".
"This is the reason why the movement is characterised by citizens, carrying portraits of Gandhi, Ambedkar and Bhagat Singh - who stood for values like communal harmony, social justice and freedom - pitted against the BJP government", he said.
He alleged that the CAA is "not just unconstitutional but anti-constitutional".
"Citizenship issue was well settled in the constituent assembly itself. Leaders like Ambedkar, Nehru and Patel had concluded that citizenship of the country must not be linked to any religion. But, now the BJP-RSS combine is trying to redefine Indian citizenship on the basis of religion," he said.
Accusing Prime Minister Narendra Modi and Union Home Minister Amit Shah of taking "very rigid and adamant position" on the matter, Raja said this was a reason why "states are coming out in the open against the measure".
« Back to LIVE
TOP STORIES