Serial blasts convict who jumped parole arrested
January 17, 2020 16:34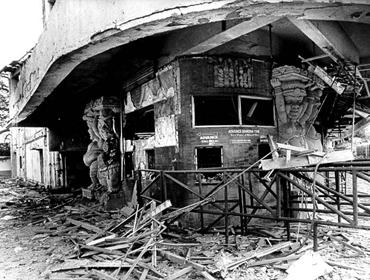 UP DGP OP Singh confirms that Jalees Ansari, the serial blasts convict who was out on parole and then went missing, has been arrested in when he was coming out from a mosque in Kanpur. "He has been brought to Lucknow. It's big achievement of UP Police," the police said. A missing person complaint was filed by his family in Mumbai.
Dr Jalees Ansari, also known as Dr Bomb, has been convicted of plotting and executing over 50 bomb blasts across the country since early 90s.
Ansari, who is serving a life term in Ajmer jail, was visiting his family in Mumbai on parole and was due to report back at the prison on Friday morning.
Ansari is believed to have helped set off a series of 43 explosions in Mumbai and Hyderabad and seven separate explosions on trains on December 6, 1993, the first anniversary of the Babri Masjids demolition. He was convicted for carrying out blast in trains.
« Back to LIVE
TOP STORIES