Punjab Assembly moves resolution against CAA
January 17, 2020 12:19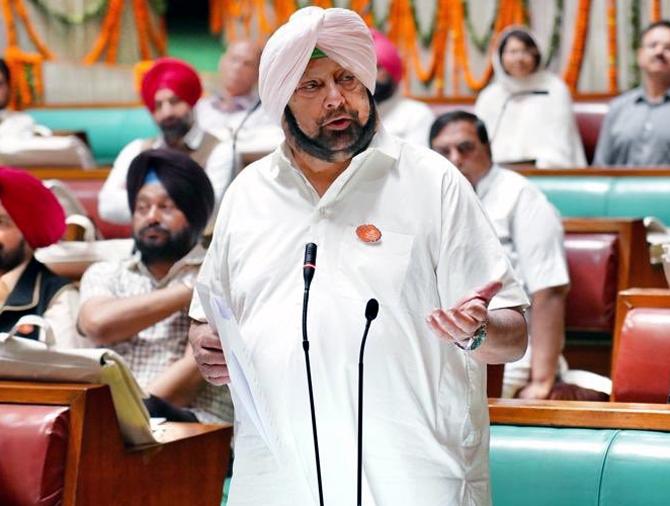 Resolution against Citizenship (Amendment) Act moved in the Punjab Assembly.
Punjab Chief Minister Amarinder Singh had on Thursday said the government will bring in a resolution, on the lines of Kerala, against the Act. The state Congress government had on Tuesday said it will proceed according to the "will of the House" on the issue of CAA, National Register of Citizens (NRC) and National Population Register (NPR).
Singh had recently said his government would not allow the implementation of the "brazenly divisive CAA". After a cabinet meeting on Tuesday, his colleagues in the ministry had expressed concern over the implications of the "blatantly unconstitutional and divisive CAA, NRC and NPR."
File pic.
« Back to LIVE
TOP STORIES