Sulking Scindia may be Rajya Sabha MP
January 02, 2020 12:40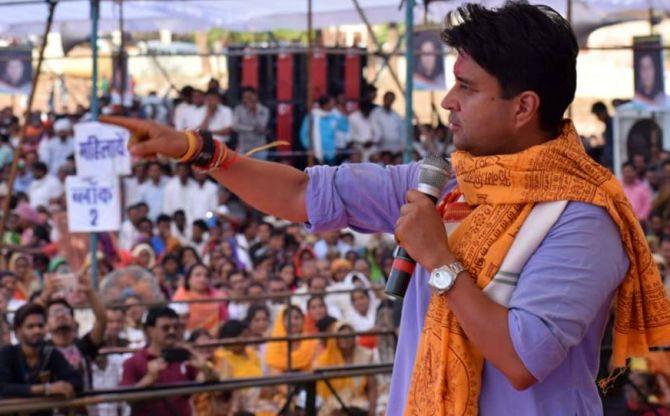 Jyotiraditya Scindia, the Congress party's former MP from Guna is likely to be accommodated in the Rajya Sabha if all goes well.
Three seats from the Madhya Pradesh quota, held by Digvijaya Singh, Prabhat Jha and Satyanarayan Jatiya, will be vacated in April 2020.
Madhya Pradesh CM Kamal Nath is under pressure from the All India Congress Committee to accommodate Shobha Oza, who is close to Rahul Gandhi.
Priyanka Gandhi does not want to extend Digvijaya Singh's candidature, but if Sonia Gandhi has her way, Divijaya will be back in Parliament. Sonia feels he must be accommodated as a facesaver for having lost to Pragya Thakur of the BJP from the Bhopal seat.
But Priyanka and Rahul are pushing for the Congress young guns, and Jyotiraditya may soon find himself in the Upper House of Parliament. The former Union minister is said to have been sulking ever since the party leadership put Kamal Nath in the chief minister's chair last December after the Assembly polls.
Scindia had even openly backed the BJP-led Union government's move to abrogate provisions of Article 370 of the Constitution that granted special status to Jammu and Kashmir.
« Back to LIVE
TOP STORIES