BJP ally SAD says Delhi riots a repeat of 1984
February 27, 2020 17:20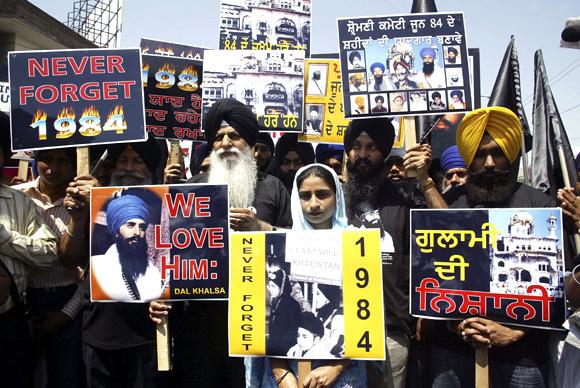 Shiromani Akali Dal
MP Naresh Gujral said on Thursday that the Delhi Police's "inaction" towards protecting the lives and properties of minorities in the national capital is "reminiscent" of what happened during the 1984 anti-Sikh riots.
The lawmaker, whose party is a BJP ally, said no one would want a repeat of 1984. Speaking to PTI after shooting off a letter to Delhi Police chief Amulya Patnaik, Gujral, the son of former prime minister I K Gujral, said that minorities in certain parts of the city are "frightened".
"Because their lives and properties have not been protected by the Delhi Police, which is very similar to what we saw in 1984. It's shocking."
Nationalist Congress Party reacts: Alleging that "Gujarat model" has been replicated in Delhi which has witnessed large-scale communal violence over the CAA, the NCP on Thursday called for Union Home Minister Amit Shahs resignation. The responsibility of maintaining law and order in Delhi is with the Union home ministry. Maharashtra minister and NCP national spokesperson Nawab Malik also demanded a probe into whether the home minister could not handle the situation in the national capital or he had allegedly given instructions to the police to not respond quickly to the situation.
« Back to LIVE
TOP STORIES