Kejriwal invites PM Modi for swearing-in
February 14, 2020 13:48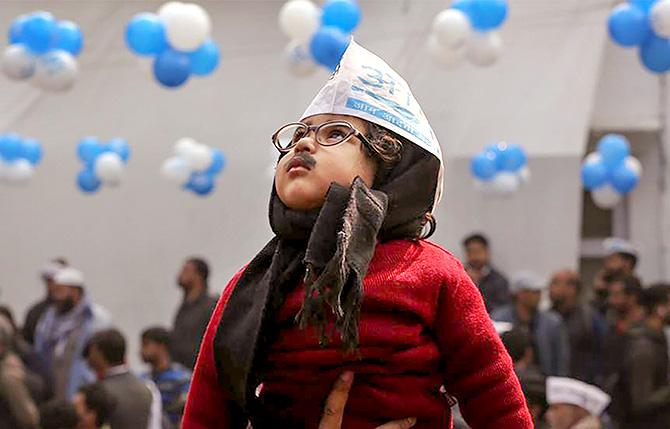 AAP convenor Arvind Kejriwal has invited Prime Minister Narendra Modi to his swearing-in ceremony on Sunday. AAP sources said an invite was sent to the prime minister on Thursday. Kejriwal will take oath as Delhi Chief minister along with his cabinet at Ramlila Maidan at 10 am on Sunday.
The Aam Aadmi Party will not invite Chief Ministers or political leaders from other states for the oath-taking ceremony of Kejriwal along with his Cabinet.
However, AAP will send invitations to political parties in Delhi and the PM and the President as it is the official process.
Image: Baby Kejriwal and his family have also been sent an invite to the swearing-in ceremony on Sunday.
« Back to LIVE