SC to parties: Post names of criminal candidates
February 13, 2020 10:58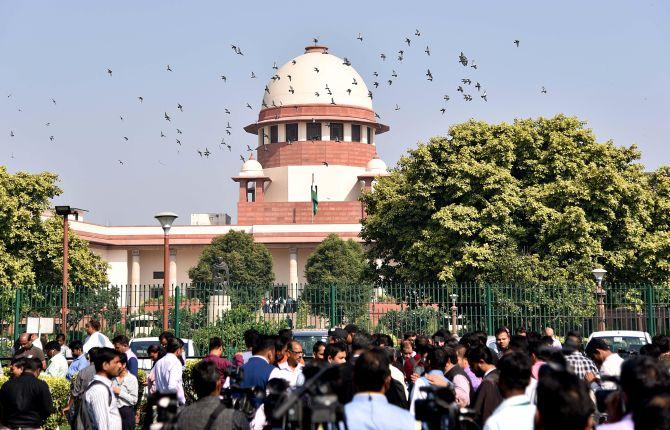 Political parties must upload on their websites details of criminal cases against candidates and the reasons for selecting them, the Supreme Court said today, flagging an "alarming rise in the criminalization of politics" in the last four national elections.
The Supreme Court said it would be mandatory for parties to upload the details on their websites and on social media within 48 hours.
Parties must submit the details within 72 hours to the Election Commission, the court said. "The reason to select candidates should be based on merit and not winnability," the top court directed.
Also read
: 43 out of 70 new Delhi MLAs have criminal cases
« Back to LIVE
TOP STORIES