Left parties will protest during Trump's visit: Yechury
February 13, 2020 18:46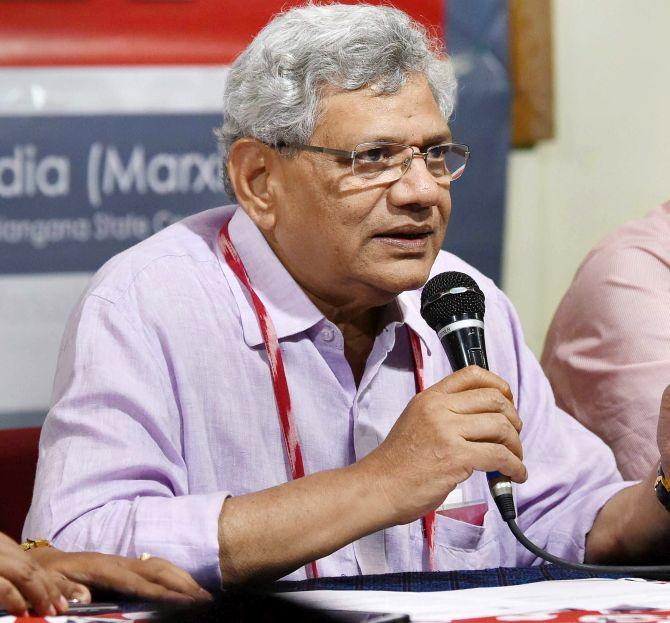 CPI-M general secretary Sitaram Yechury said on Thursday that his party will stage a protest during US President Donald Trump's visit to India later this month, as he was coming to boost the American economy at the cost of India's interest.
Yechury said the Left workers will launch agitations wherever Trump goes during his tour on February 24 and 25.
"Maybe in Delhi or in Gujarat, the party activists will certainly protest," he said.
The CPM leader said the protests would be held on two counts.
"Firstly, America is putting pressure and (Prime Minister Narendra) Modi is succumbing to completely open up our economy which is the gain they want to achieve in order to give support to Modi on issues like CAA, Article 370 and others," Yechury told reporters on the sidelines of an anti-CAA rally in Bhubaneswar.
"That is the quid pro quo going on, which is not in India's interest.
"This apart, we will be spending billions of dollars for buying US military equipment, to bail out the US economy while destroying our own," Yechury remarked.
« Back to LIVE
TOP STORIES