Bottled drinking water in Kerala to cost Rs 13 a litre
February 13, 2020 13:22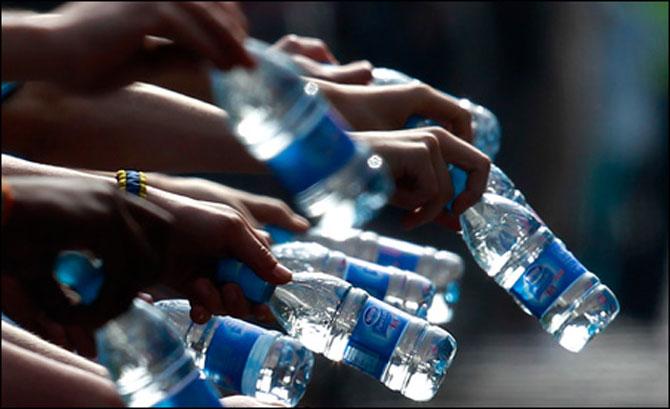 Bottled drinking water in Kerala will henceforth cost Rs 13 a litre with the Left government deciding to bring packaged water under the ambit of the Essential Commodities Act with a view to regulate its price.
One litre of bottled water presently costs Rs 20 in the state. Food and Civil Supplies Minister P Thilothaman on Thursday said the government decided to regulate the price of bottled water after receiving widespread complaints from the public about its exorbitant price.
"A notification on the new price-- Rs 13 per litre-- will be issued within two days. We have taken legal opinion on bringing bottled water under the category of essential commodities," he told PTI.
Though the government had mulled cutting the price to Rs 11-12 two years ago, it could not be implemented due to protests from large scale bottled water manufacturers and traders, the minister said.
« Back to LIVE
TOP STORIES