BJP ally: Present situation matter of grave concern
February 13, 2020 20:48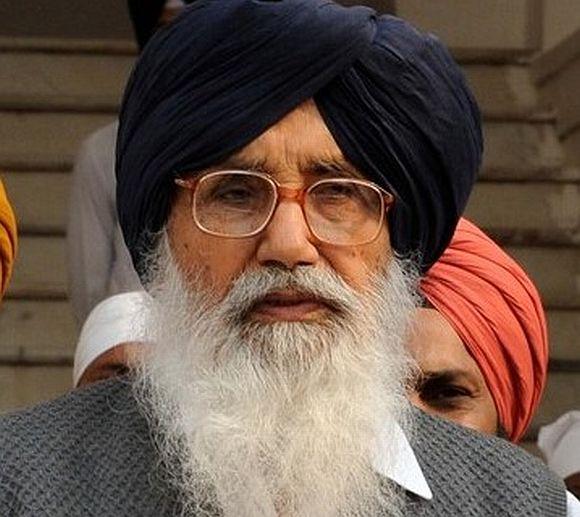 Shiromani Akali Dal stalwart Parkash Singh Badal on Thursday said minorities have to be taken along to successfully run a government, asserting that all religions should be respected.
The remark came against the backdrop of criticism of the Bharatiya Janata Party, an old ally of the SAD, over the amended Citizenship Act and plans to implement a National Register of Citizens.
Addressing a rally in Amritsar, Badal also expressed "grave concern" over the situation in the country.
"It is a matter of grave concern that the present situation in the country is not that good. I will say that all religions should be respected and take along minorities, take along your allies if you have to be successful in running the government so that all brothers (countrymen) consider themselves part of a family," Badal said.
"Christians, Muslims, Hindus, Sikhs brothers should embrace each other rather than we sow seeds of hatred," he added.
The SAD had earlier wanted Muslims to be included in the CAA, a legislation which seeks to give citizenship to the persecuted minorities of Pakistan, Bangladesh and Afghanistan.
The Akalis, who are part of the National Demoratic Alliance even refused to contest the recently held Delhi assembly polls after it was asked by the BJP to change its stand on the CAA.
Badal said those in power at the Centre and the states should ensure that the country was run strictly in accordance with secular democratic ethos as enshrined in the Constitution.
"It is written in our Constitution that our country will have secular and democratic rule," he said.
"Any deviation from the sacred principles of secularism can only weaken our country. Those in power at the state as well as others must work unitedly and tirelessly to safeguard, preserve and protect India as a secular democracy.
"This is the legacy we inherited from the great Guru Sahiban, saints and seers. And this is the legacy we must leave for the coming generations," Badal added. -- PTI
« Back to LIVE
TOP STORIES