'Wishing very best': PM Modi to Kejriwal
February 11, 2020 18:56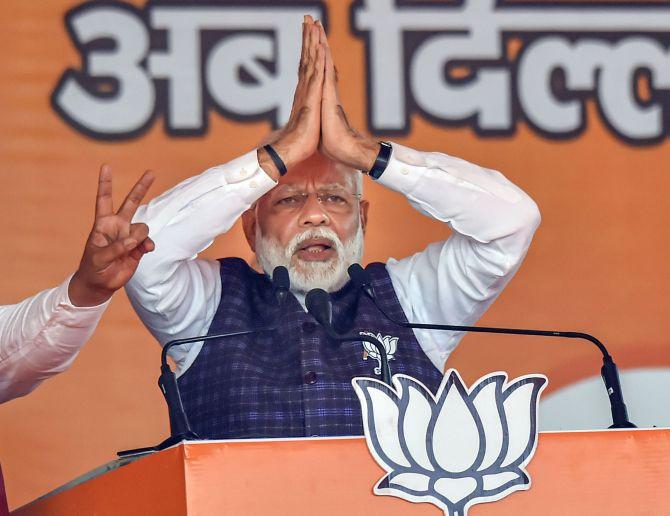 Prime Minister Narendra Modi congratulated Arvind Kejriwal for his party's victory in Delhi assembly election.
The PM "wished the AAP the very best in fulfilling the aspirations of the people of Delhi."
Former Prime Minister H D Deve Gowda too congratulated Delhi Chief Minister Arvind Kejriwal over AAP's "splendid third victory" in the assembly polls and said this win assures the rest of India yet again that "desperate acts of communal polarisation has limited currency".
"You richly deserved this win. It is also a remarkably good sign in Indian politics that your focus on development has paid off immensely," Gowda said in a letter to the Delhi CM.
« Back to LIVE
TOP STORIES