BJP doesn't do politics of hate: Tiwari
February 11, 2020 17:13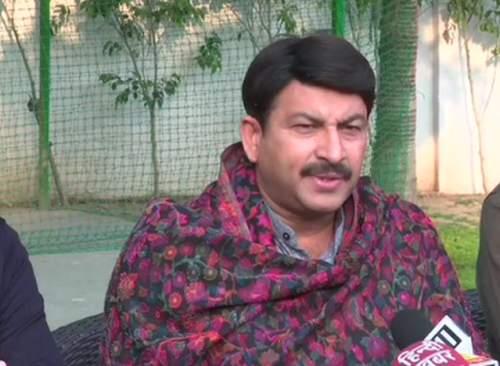 Manoj Tiwari, Delhi BJP chief: "I thank the people of Delhi. I thank our party workers for their hard work, they've done a lot. I accept the mandate of the people of Delhi and congratulate Arvind Kejrwial. I hope he'll perform well as per the expectations of the people.
"We couldn't perform well, we'll evaluate this. Sometimes we get discouraged when results are not as per our expectations, but I would like to tell our workers to not be disheartened... Compared to 2015 our winning percentage has increased.
"We don't do politics of hate, we do politics of 'sabka saath sabka vikas'. Lot of things are said during elections but we never wanted that roads should be blocked for 60 days. We opposed that yesterday, we are opposing that today."
Ecstatic over their thumping victory in the Delhi Assembly polls and taking a dig at the BJP which has been riding high on the patriotism wave, AAP candidates asserted that the mandate given to them has proved what true nationalism is.
The people of Delhi have explained the true meaning of nationalism through their mandate, AAP's prominent face Manish Sisodia said as he clinched victory on the Patparganj seat.
Sisodia, who retained his seat for the third time, said the BJP indulged in "politics of hate", but people refused to be divided. "I am happy to have won the Patparganj seat again. The BJP indulged in politics of hate, but I thank the people of Patparganj. Today, Delhi's people have chosen a government which works for them and explained the true meaning of nationalism through their mandate," he told reporters.
Sisodia, who was the Deputy Chief Minister and led the government's education reforms agenda, defeated BJP's Ravinder Singh Negi by a margin of over 3,500 votes.
« Back to LIVE
TOP STORIES