Rahul is lying: RSS hits out on reservations
February 10, 2020 15:39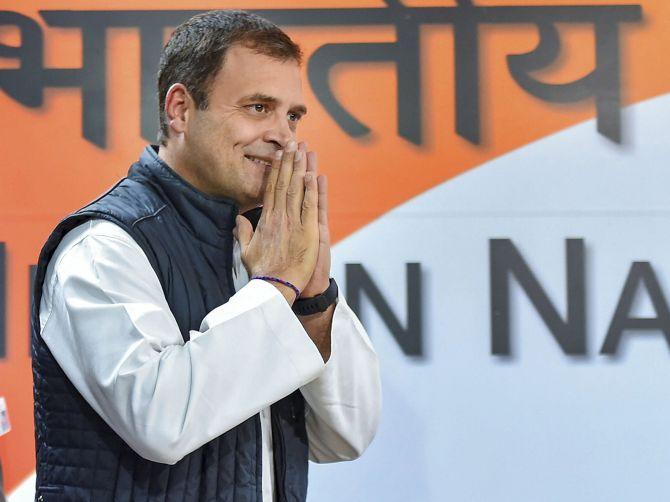 The RSS today said reacted to Rahul Gandhi's statement that it wants to erase reservations, saying, the Congress leader was lying.
Rashtriya Swayamsevak Sangh spokesperson Manmohan Vaidya said that Rahul Gandhi was lying and there is no impression among Indians that the RSS is anti-reservation.
Vaidya said, "The RSS has always made its stand clear on the issue (of caste-based reservations and quotas). "The RSS supports Constitution-enabled reservations. The RSS has often said so. If Rahul Gandhi is lying about it (the RSS's stand on reservations), there is no need to respond to such lies."
Earlier in the day, reacting to the Supreme Court's verdict validating the Constitutionality of the SC/ST Amendment Act, 2018, Gandhi said, "(It is) in the DNA of RSS and BJP to erase reservations."
The apex court's order came in response to PILs that had challenged the validity of the SC/ST (Prevention of Atrocities) Amendment Act of 2018. This amendment was introduced to nullify an earlier ruling of the SC that had diluted the stringent provisions of the SC/ST Atrocities Act.
Justifying the relevance of caste-based reservations in India, Vaidya said, "Because of the prevailing caste-based discrimination, which is evil, in the (Indian) society, we have to give reservations (based on caste). The RSS believes that first such discriminations should end; till the time they exist, reservations will stay. We need to build a society based on equality."
-- Prasanna D Zore/Rediff.com
« Back to LIVE
TOP STORIES