My father and brother are very strong: Omar's sister
February 10, 2020 13:49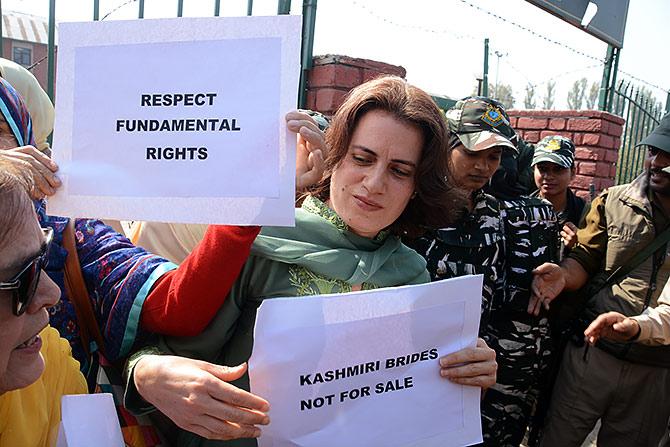 This morning, February 10, Sara Pilot challenged her brother Omar Abdullah's detention and charges under the stringent Public Safety Act before the Supreme Court.
Under Jammu and Kashmir's Public Safety Act, a person can be detained for three to six months without charge or trial and it can be extended further. The PSA was enforced soon after Omar's six-month preventive detention ended last Thursday, February 6.
Says Safiya Abdullah Khan, one of Omar's three sisters, "We spent the last week in the hope that my brother would be released."
In conversation with Archana Masih/Rediff.com over the phone from Srinagar, Safiya talks of her brother and father and their unbroken spirit.
Image: Safiya Abdullah Khan was detained and subsequently released along with her aunt Suraiya Ali and other women for protesting against the abrogation of Article 370 last October in Srinagar. Photograph: Umar Ganie for Rediff.com
« Back to LIVE
TOP STORIES