Economy close to collapse, says Chidambaram
February 10, 2020 13:35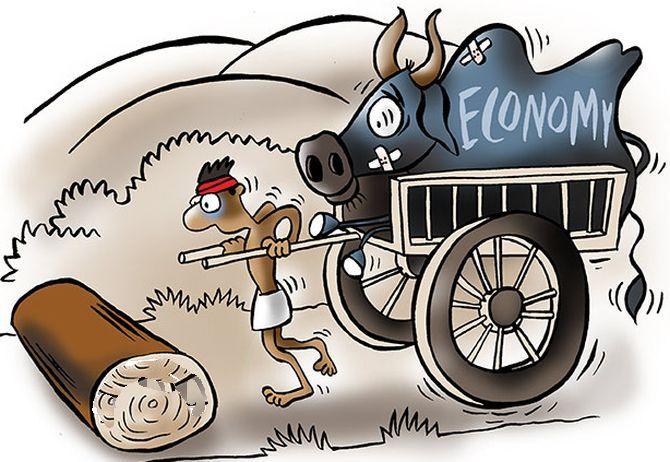 Former finance minister P Chidambaram on Monday tore into the Modi government's handling of the economy, saying it was close to collapse and was been attended by "very incompetent doctors."
Initiating the debate on the Union Budget for 2020-21, he said rising unemployment and falling consumption was making India poorer. The economy, he said, is facing demand constraints and is investment starved. The economy is facing fall in consumption and rising unemployment. "Fear and uncertainty prevails in the country," he added.
He said the chief economic advisor to the BJP government for four years, Arvind Subramanian has stated that the economy is in the ICU. But "I would say the patient has been kept out of ICU and incompetent doctors are looking at the patient," Chidambaram said.
"It is dangerous to have a patient out of ICU and being looked upon by incompetent doctors. What is the point standing around and chanting slogan 'Sab ka saath, sab ka vishwas'," he said, adding every competent doctor the Modi government could ever identify has left the country.
His said a list of such people included former RBI governor Raghurman Rajan, former CEA Arvind Subramanian, former RBI governor Urjit Patel and former NITI Aayog vice chairman Arvind Panagariya.
"Who are your doctors, I want to know," he said, adding the government considers Congress as untouchable and doesn't think of any good about the rest of the opposition and so doesn't consult them. Chidambaram charged that instead of putting money in the hands of people, the Modi government "put money in hands of 200 corporates" by way of corporate tax. -- PTI
« Back to LIVE
TOP STORIES